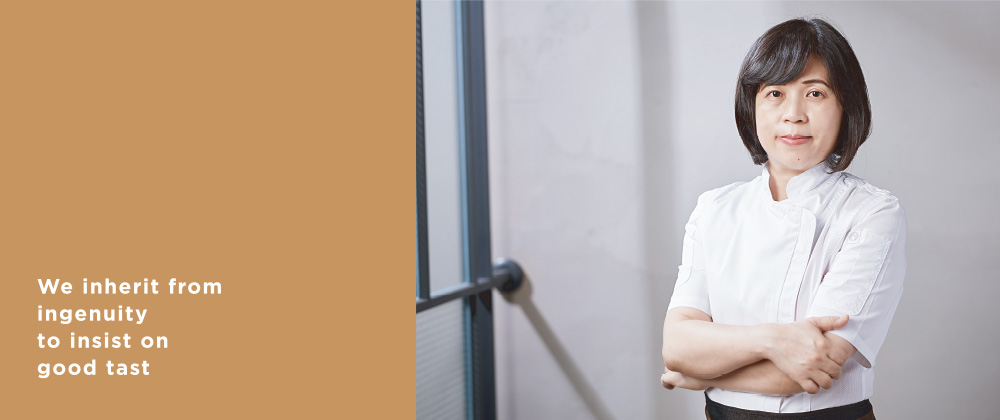 The founder of "SONGLIN NABEYAKI NOODLE" Huang, Bao-jiao, a Tainan woman who insisted on using her life to cook a classic pot style yi noodles.

In 1994, Ms. Huang Bao-jiao, who was pregnant. She always looks forward to cooking a bowl of simple pot noodles for her children after birth, for Ms. Huang the most ordinary but the happiest thing is to share and eat noodles together. Therefore, she decided to dedicate the remaining craftsmanship, use a bowl of happiness but heavy "nabeyaki" to maintain a family's livelihood. First of all, she learned from the teacher and returned to her hometown, Anping, Tainan. Named her child as "SONGLIN", SONG as truffle means long last, LIN means growing after the rain, to expect SONGLIN NABEYAKI NOODLE can grow strong and long last. Start a multi-functional snack stall with a hand-shake beverage and nabeyaki - "SONGLIN Tea House"

[The only thing in my life, is to do one thing well.] was her belief in her life. After several years development, she realize the best nabeyaki noodles came from the "soup" and "noodles", and second are other ingredients. She spent rest of her life developed the unique pork ribs vegetable soup and handmade special yi noodles, also black pepper fillet, became a classic dish of SONGLIN.

More than 2 decades, in 2017, Ms. Huang decided to change SONGLIN Tea House as a nabeyaki noodle monopoly, came out the new look of SONGLIN NABEYAKI NOODLE.

Ms. Huang once said: "I am not a businessman. I don't know how to do business. I only know how to cook a bowl of noodles for the children." An ordinary woman who keeps the life, the people and the things as an ordinary thing in her whole life, but creates an extraordinary story.